PRODUCT DISTRIBUTION
DSC, thanks to its many years of experience in the Italian and international goldwork and jewellery market, has built a network of relations with all the biggest names in the sector. DSC's clients have access to a multi-name catalogue and completely free consultancy, and can turn their wish to own a jewel into a safe and secure acquisition. DSC selects the best products on the market, ensuring the best price-quality ratio.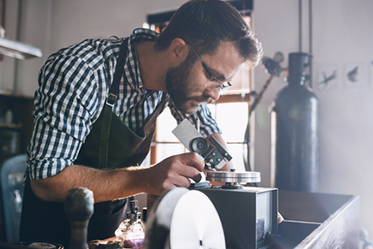 CUSTOM PRODUCTS
DSC Consulting has a department called "jewel tailoring" where clients can express their own creativity and have the precious object of their dreams made to order. DSC's goldsmiths transform an idea into top-level jewellery, producing original custom pieces. On the other hand, for those who wish to purchase, our consultants offer assistance – free of charge – at all stages of acquisition and sale, in compliance with the standards regulating the world jewellery markets.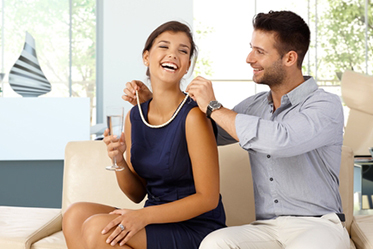 CLIENT'S SATISFACTION WITH THE PRODUCT
Not only dedicated purchasing advice, not only research to find the best product at the right price, not just customisation: DSC's consultants remain the client's contact in the after-sale phase as well, ensuring assistance and support for the jewel's care and maintenance. Not everyone knows that even precious stones and metals are subject to wear, and thus require care and cleaning that must be performed by experts.